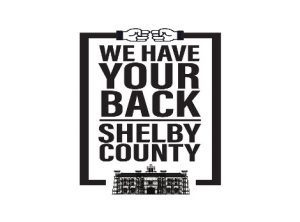 Are you looking for a way to help support our local businesses that have been impacted by the current health crisis?
Show your support by participating in the "We Have Your Back" promotion.
It is easy to do.

Local businesses wanting to participate, send your business logo to Chelle Mooney at Mooney's Emporium (mooneysemporium@outlook.com) and notify the Chamber of Commerce for order forms.
Customers wanting to support your favorite businesses, contact that business(es) to complete an order form for a tee shirt.  The cost of the tee shirt is $25.00.  "We Have Your Back" logo will go on the front left "pocket", and the business logo will go on the back.  The participating business will keep $12.50, and the remaining $12.50 will go the Mooney's for the purchases and production of the shirt.  All shirts will be light grey.  Turn around time for the tee shirts will be approximately 1 -2 days.  Customers are encouraged to purchase from more than one business.
Many of our local businesses have been able to continue doing business in some form, but many have been forced to close such as the Rio Theater, nail salons and hair salons, just to name a few.  All our businesses need our help.  If you are interested in supporting the Rio, contact the Chamber of Commerce to order a shirt.

Thank you to Alease Copelin for initiating this promotion!

For more information, or to order a Rio shirt, contact the Shelby County Chamber of Commerce at 936-598-3682 or email deborah@shelbycountychamber.com

Stay safe.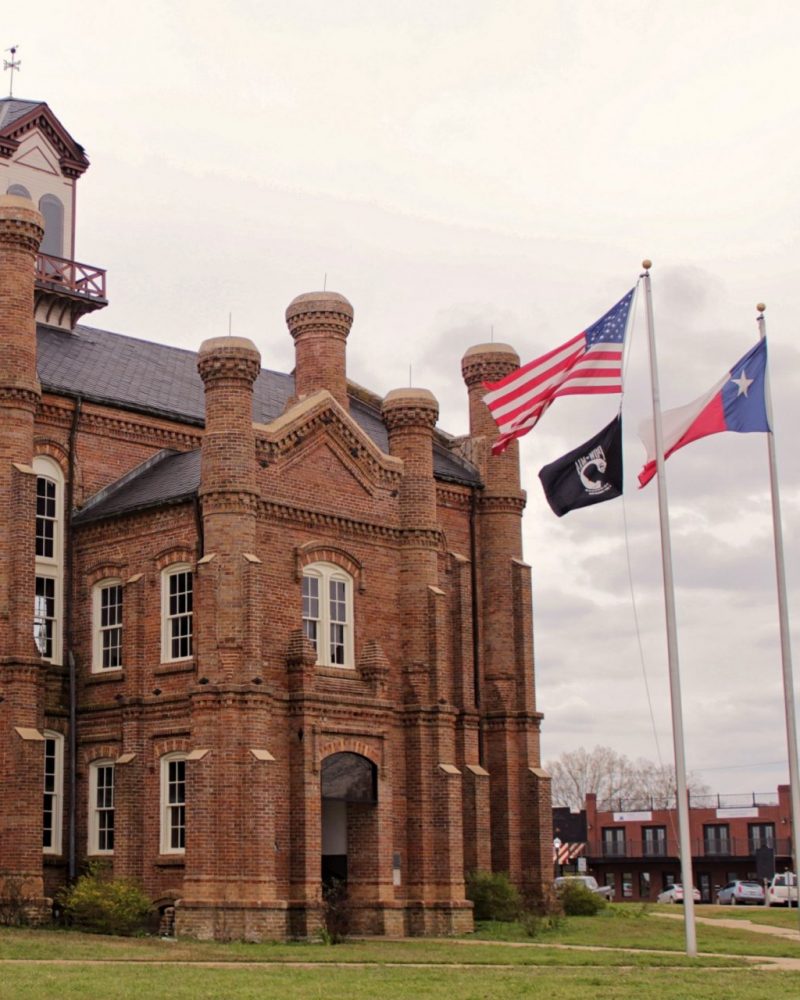 Welcome to Shelby County, Texas, home of the East Texas Poultry Festival, our beautiful Irish castle courthouse, and a rich history with historical landmarks, beautiful lakes, landscapes and so much more…It's home.
Message From Deborah Chadwick, President
I urge Shelby County businesses to take precautions to protect their workforce while ensuring continuity of operations.   I also urge the community to support our local businesses as they do their best to stay open and continue to provide services for everyone.
We need to support our local businesses while at the same time, focusing on our public health.  It will take each one of us to stop the spread of this virus by taking precautions such as social distancing.  I urge everyone to follow the guidelines set forth by the CDC, our State and local leaders.
This is a difficult time for all of us.  Everyone is making adjustments.  I am confident that our community will continue to work together and recover together. Our local leaders and media are doing an outstanding job of keeping everyone informed.  Links to business closures, the CDC etc may be found on the City of Center website, the Light and Champion, Shelby County Today and Center Broadcasting.
2019 Centennial Anniversary
In 2019, we celebrated the 100th anniversary of the Shelby County Chamber of Commerce!
On the night of August 27, 1919, Mr. H.B. (Butler) Johnson invited a group of 40 men to dinner to organize a Chamber of Commerce.
Over the course of the past 100 years, our Chamber of Commerce has been exceedingly fortunate in having outstanding business and community volunteers give their time, energy, resources, and leadership to ensure the success of the Chamber and the community.
The Shelby County Chamber of Commerce is organized to promote and advance the economic enrichment and development, tourism, and the social and civic interest of Shelby County and adjoining areas.
When you invest in the Chamber, you invest in the success of your business and in the entire Shelby County area. As an active Chamber member and volunteer, you stand out and get noticed. Your business gets noticed. It is not just who you know but it is who others know as well. Networking is powerful and being a Chamber member offers many networking opportunities. There are also opportunities to add your voice in the community as an active Chamber member.
Join us in our effort to help Shelby County thrive.